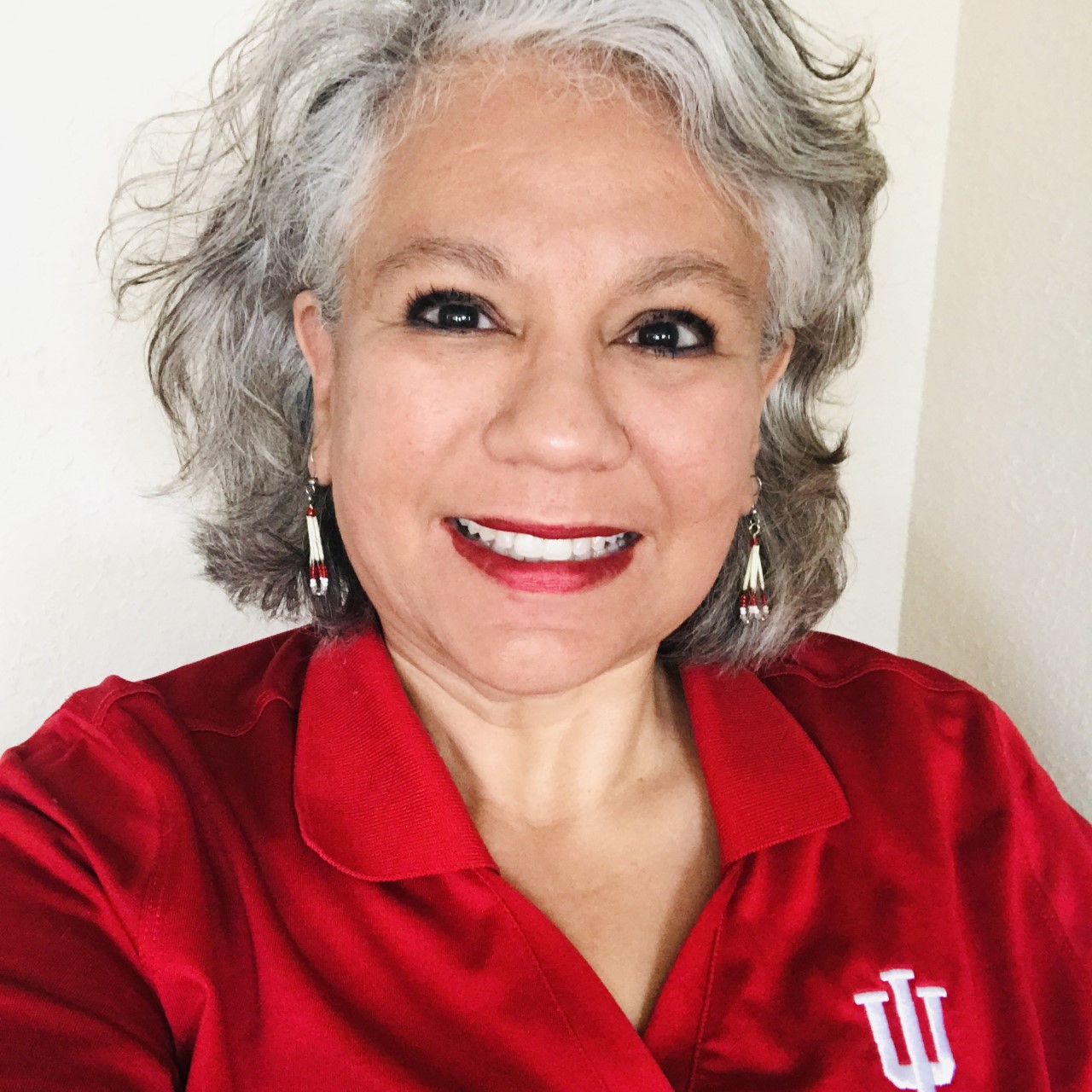 General Information
The Yolanda Treviño Service Award recognizes an individual by nomination who has performed outstanding service to improve the graduate student experience and community at IU-Bloomington by volunteering their time and service. The core value of this award is of "service above self" in which an individual goes beyond themselves to serve others. This Award was established in honor of former GPSG Ombudsperson, Dr. Yolanda Treviño. Dr. Treviño provided years of invaluable service to the GPSG and currently serves as the Assistant Vice President of Strategy, Planning and Assessment in The Office of the Vice President for Diversity, Equity and Multicultural Affairs. Check out this recent article on Dr. Treviño's thoughts about what makes the IU experience special!
Note: There is a $1000 monetary component as part of this award.
Eligibility Criteria
Nomination for the award.
Full-time enrollment in a graduate or professional degree program at Indiana University at the time of nomination
Service completed while being a graduate student at Indiana University
Applicants are limited to receive one GPSG Yolanda Treviño Service Award per their academic time at Indiana University. If you have previously received a GPSG Yolanda Treviño Service Award, you are no longer eligible to be nominated for this award.
GPSG student representatives are eligible for the award; however, current members of the GPSG Executive Committee are not eligible to receive the award.
IMPORTANT NOTE: The Yolanda Treviño Service Award is considered a university fellowship; nominated students are asked to be aware of their total financial aid need and the amount of financial aid they have already received. If you have already reached your financial aid maximum for the current semester, you may be unable to receive the monetary component of this award. More information about financial aid need can be found through the IU Student Financial Aid Guidelines (see the Graduate Student Fellowships Section) or the Financial Aid Office, and information about how much aid you have already received can be found in One.iu.edu.
---
How to Nominate Someone
Submissions for the 2022-2023 Yolanda Treviño Service Award are now due by Friday, March 24th at 11:59pm.
Click this link to submit your 2022-2023 Yolanda Treviño Service Award nomination. Nominees will be contacted shortly after the deadline has closed to submit a personal statement.
Once you begin the actual nomination you may not be able to save and come back later. We recommend that you have your materials ready when you begin the nomination.
Review Process
Winners are determined by a review by members of the GPSG Executive Committee. Nominees will be reviewed with the core value of "service above self" as a rubric.
Timeline
GPSG Yolanda Treviño Service Awards nominations  are typically due the end of each February, and winners are announced in late March or early April.
Nominations are checked for completeness and incomplete nominations are removed from consideration.
Personal identifying information is removed by GPSG Awards Committee Chair.
Nominations are anonymously ranked by at least 2 and ideally 3 GPSG Awards Committee members.
GPSG ExComm votes on the Yolanda Treviño Service Award Winner
GPSG notifies award winners.
---
Previous Yolanda Treviño Service Award Winners:
2021:  Lana Ruck, Cognitive Science and Anthropology
2020: Marvin Q. Jones, Jr., Physics
2019: Anna Acosta, Sociology
2018: Adam Reneker, Law/MBA
2017: Blake Forland, Physics
2016: Skyler Hutto, Law
2015: Brady Harman, Law/SPEA
2014: Justin Vasel, Physics